Limited Edition IWC "150 YEARS" PORTUGHESE CHRONOGRAPH EDITION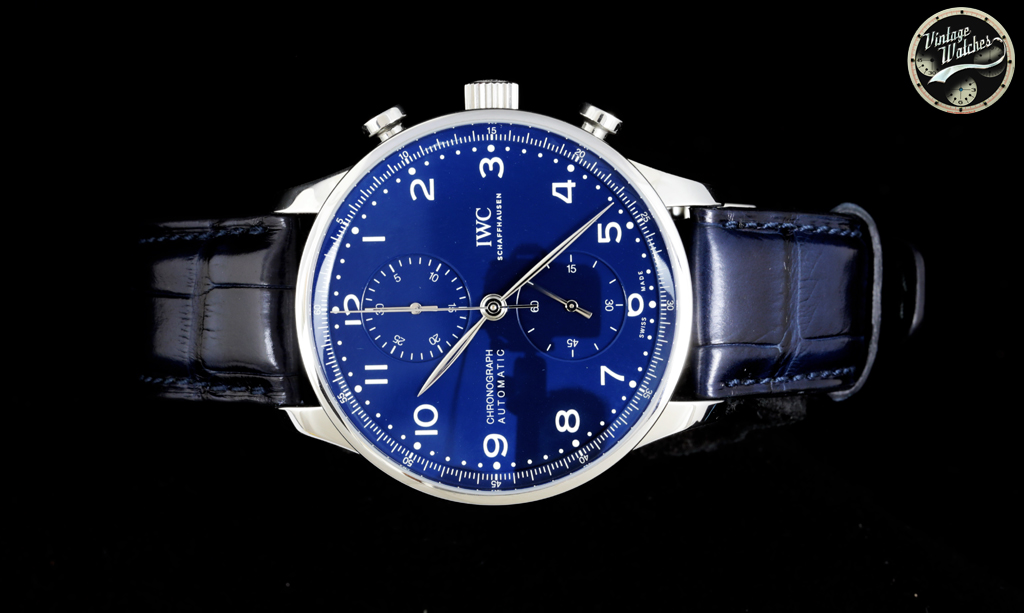 Limited Edition IWC "150 YEARS" PORTUGHESE CHRONOGRAPH EDITION
Orologio nuovo, mai indossato.
Edizione limitata di 2000 pz.
Cassa in Acciaio 41 mm
Anno: 2018
Referenza: IW371601
Seriale: 6152355
Quadrante: blu
Fondello: inciso all'esterno
Bracciale: cinturino
Set: Full Set
Prezzo su richiesta
Con un design che appare elegante e classico ma imponente , dato il diametro di 41mm, il Portughese Chronograph si colloca tra gli orologi più popolari fabbricati a Sciaffusa. Nell'anno dell'anniversario, questa icona di stile è dotata per la prima volta di un movimento prodotto da IWC della famiglia di calibri 69000. Questo modello è limitato a 2000 orologi , presenta una cassa in acciaio inossidabile, un quadrante blu con finitura laccata e lancette rodiate. Il calibro 69355 prodotto da IWC è un robusto cronografo con un classico design a ruota a colonne, composto da 194 parti singole. Il sistema di avvolgimento bidirezionale del nottolino crea in modo affidabile una riserva di carica di 46 ore. La parte posteriore in vetro zaffiro trasparente offre una visione del movimento decorato.
———————————————
Limited Edition IWC "150 YEARS" PORTUGHESE CHRONOGRAPH EDITION
Year: 2018
Reference: IW371601
Serial Numbers: 6152355
Limited Edition of 2000 pz
New watch, never worn.
Dial: blue
Caseback: engraved on outside
Bracelet: watchstrap
Set: Full Set
Price on request
With a design that appears elegant and classic but imposing, given the 41mm diameter, the Portughese Chronograph is among the most popular watches manufactured in Schaffhausen.
In the anniversary year, this style icon is equipped for the first time with a movement produced by IWC of the 69000 caliber family.
This model is limited to 2000 watches, has a stainless steel case, a blue dial with a lacquered finish and rhodium-plated hands.
The 69355 caliber produced by IWC is a robust chronograph with a classic column wheel design, consisting of 194 individual parts. The two-way pawl winding system reliably creates a 46-hour power reserve. The caseback in transparent sapphire glass offers a vision of the decorated movement.
Model: IWC Portoghese
Year: 2018
Ref. Number: IW371601
Serial Number 6152355
Conditions: Mint
Watch Status: Available - Disponibile
Price: Price on request
mail: info@stefanomazzariol.it
Stefano Mazzariol: +39 335 6681944
Office Mobile: +39 333 4427214
Office: +39 0586 895028