Rolex Daytona ref. 6265 Sigma Dial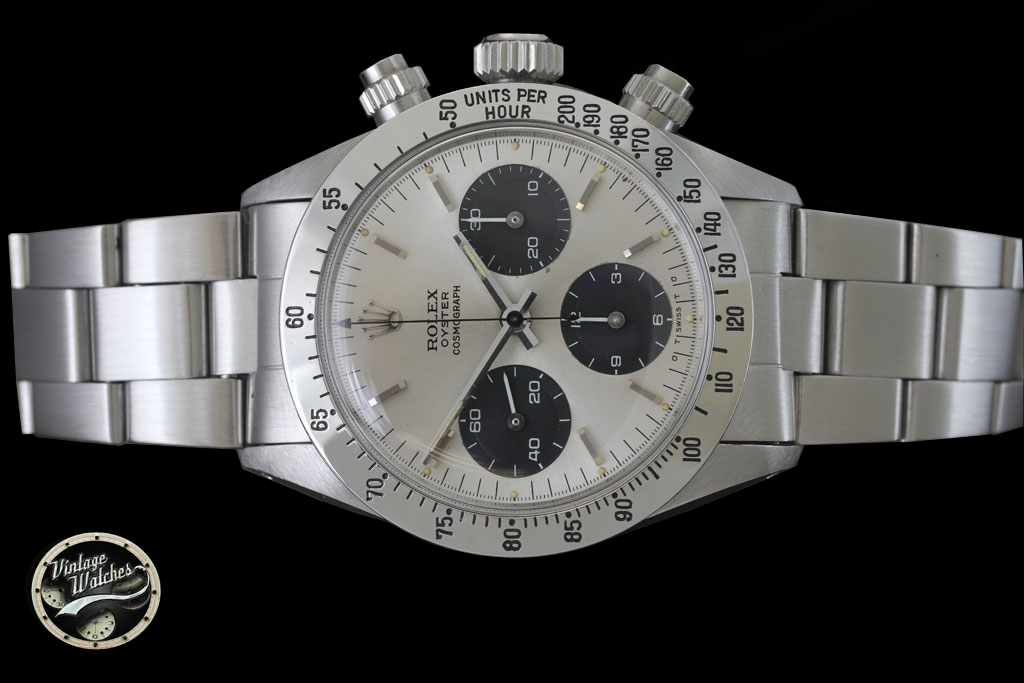 Rolex Daytona ref. 6265 Sigma Dial
Serial numbers 40261XX,1975
Case:
in perfect condition
Serial and ref. numbers are perfect between the lugs
Dial:
Original Rolex Sigma wide Dial
Perfect condition
Bracelet:
original Rolex Oyster bracelet ref. 78350-19/571
clasp no Signed
Perfect Condition
Accessories:
box
Price on request
The Rolex Daytona 6265 was produced from 1971 to the end of 1987.
It is estimated that in the 17 years of production, less than 12,000 Daytona 6265 were produced in steel, around 700 per year.
This watch is original in all parts and is in excellent general condition. Very full case, slightly polished. Large Sigma dial.
————————————————
Rolex Daytona ref. 6265 Sigma Dial
Serial numbers 40261XX,1975
Cassa:
in perfette condizioni
Seriale e referenza sono perfettamente visibili tra le anse
Quadrante:
quadrante originale Rolex SIGMA larghe
In perfette condizioni
Bracciale:
bracciale originale Rolex Oyster ref. 78350-19/571
clasp senza numeri
Perfette Condizioni
Accessori:
scatola
Prezzo su richiesta
Il Rolex Daytona 6265 è stato prodotto dal 1971 alla fine del 1987.
Si calcola che nei 17 anni di produzione uscirono poco meno di 12.000 Daytona 6265 in acciaio, circa 700 l'anno.
Questo orologio è originale in ogni sua parte ed in ottime condizioni generali.Cassa molto piena, leggermente lucidata. Quadrante Sigma larghe.
Model: Rolex Daytona
Year: 1975
Ref. Number: 6265
Serial Number 40261**
Conditions: Hardly Worn
Watch Status: Available - Disponibile
Price: Price on request
mail: info@stefanomazzariol.it
Stefano Mazzariol: +39 335 6681944
Office Mobile: +39 333 4427214
Office: +39 0586 895028